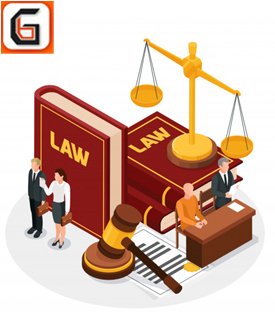 Jurisprudence, Interpretation and General Laws
M1 : Paper 1 - JIGL
Company Law
M1 : Paper 2 - CL
Setting up of Business Entities & Closer
M1 : Paper 3 - SBEC
Tax laws
M1 : Paper 4 - TL
Securities Law & Capital Markets
M2 : Paper 6 - SLCM
Economic, Business and commercial laws
M2 : Paper 7 - EBCL
Financial and Strategic Management
M2 : Paper 8 - FSM
Corporate & Management
M2 : Paper 5 - CMA
GRAB the following Advantages
& BLAZE your Career & life
Provides Online Coaching
(E-learning)

pan India.
Personal / Private

coaching at it's place for:

CSEET CLAT- Law Entrance Exam 11th-12th Commerce.
Information as per
ICSI
The ICSI Institute has stipulated examination 02 times in a financial year for CSEP aspirants. Students, who have not passed the CSEP Examination within the validity period of their registration/examination, may seek fresh registration online
CS Executive Programme:
MODULE I: 04 papers
1.
JURISPRUDENCE, INTERPRETATION & GENERAL LAWS
2.
COMPANY LAW
3.
SETTING UP OF BUSINESS ENTITIES AND CLOSURE
4.
TAX LAWS
MODULE II: 04 papers
5.
CORPORATE & MANAGEMENT ACCOUNTING
6.
SECURITIES LAWS & CAPITAL MARKETS
7.
ECONOMIC, BUSINESS AND COMMERCIAL LAWS
8.
FINANCIAL AND STRATEGIC MANAGEMENT
Admission to the CS Executive Programme (CSEP) course:
It is open throughout the year. Examinations are held 02 times in a financial year i.e. June & December for CSEP.Students have to register online at ICSI website
Cut off dates for admission to CSEP course:
Cut off dates
Exam
Module
For Executive Programme
31 stMay
December (same year)
All
31 st July
December (same year)
Single
30th November
June (next year)
All
31st January
June (next year)
Single
Fee Structure for CSEP Course:
CS Executive Programme
Rs.10600/- for CSEET passed
Rs 15,600/- for CA/CMA final passed
Examination:
Examination is conducted twice a year in June and December for CSEP aspirants
Examination fee is Executive Rs. 1200/- per Module
Last date for submission of application for appearing in the examination:
-25th March (with late fee of Rs. 250/- till 9th April)
-25th September (with late fee of Rs. 250/- till 10th October)
Medium of Examination: English as well as in Hindi
Qualifying Marks: A candidate is declared to have passed the CS Executive examination, if he/she secures at one sitting a minimum of 40% marks in each paper and 50% marks in the aggregate of all subjects (module wise).
Time limit for completing CS Examination:
-A student is required to complete the Executive and the Professional examination within the registration period.
-However, on payment of requisite fees the validity of registration may be renewed / extended for further period subject to fulfilling the applicable guidelines.
MODIFIED TRAINING STRUCTURE FOR THE STUDENTS OF COMPANY SECRETARYSHIP COURSE EFFECTIVE FROM 2020:
The Council, with the approval of Central Government and after following the due process, is publishing a Notification in the Gazette of India. The Notification has amended the Company Secretaries Regulations, 1982 to modify the training structure for the students of Company Secretaryship course.
The brief details of the earlier training structure and the modified training structure is as under:
| | |
| --- | --- |
| Components of Training | New Training Structure |
| One day Orientation Programme (ODP) | Within 15 days of CSEP registration |
| Executive Development Programme (EDP) | After passing CSEP |
| Long Terms Internship/Article ship | 21 Months after completing EDP |
| Corporate Leadership Development Programme (CLDP) | After passing CSPP& completing Article ship |