विश्वास की डोर...गुरु-शिष्य



"गुरु-शिष्य, यें विश्वास की एक ऐसी डोर हैं;
जो अपने-अपने कर्तव्यों पर टिकीं, एक मज़बूत जोड़ हैं।
जब-जब ये मिल जाएँ, अपने-आप में एक मज़बूत तोड़ हैं।"

- Govind Belal
1st of all…
Namaste, Namaskar, Nomoshkar, Namaskara, Namaskaram, Vanakkam, Prannam, Khammaghani, Sat sriakal, Assalam walaykum & Hellooo… to all my lovely viewers.
This is your MENTOR cum FRIEND

Govind Belal

& heartily welcomes you to our official website

GB info TIME

.
Who is GOVIND BELAL (GB) ?
Founder of GB info TIME
CS (Final), M.Com.
M.A., 2D-3D Animator, Graphologist
Corporate Law Mentor, Counsellor, Motivator
Popularly known as "MyLawducator" & "GB sir"
Prof. GOVIND BELAL is a name among millions who struggled, faced challenges (still counting on..) but never stopped and that is because of POSITIVE ATTITUDE towards LIFE & applying 05 MANTRAS in his life.
F

.....

I

.....

F

.....

P

.....

P

.....
Every person is made to do something in their life, likewise I'm made to teach, which I enjoy the most. Since beginning (year 2005) of my CAREER, I'm in a Teaching field itself, taught manifold subjects as Visiting Faculty in reputed institutes in Thane & Mumbai (Maharashtra).
Professionally I'm CORPORATE LAW TEACHER for CS | CA | CMA Students.
Also teach Business Laws for B.com | BAF | BMS
Subjects related to COMPANY LAW & SEBI are my core areas.
Why should join GB info TIME ?
GBIT is an Educational Coaching Institute especially for Company Secretary (CS), Law & Commerce students/aspirants.
It was my DREAM, apart from teaching in institutes, to start my own Online Educational Coaching Classes (e-learning) pan India and Private/Personal Coaching Classes at our place for Company Secretary (CS) Students, Law & Commerce Students/Aspirants with a Dynamic Team. So, started an online platform GB info TIME for Dynamic Students.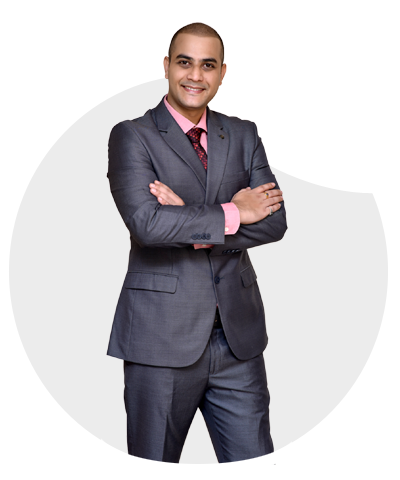 GOVIND BELAL
CS(final), M.com,
Graphologist
(Founder of GB info TIME)
Everyone has a story to start anything, mine too:
"I still remember, wanted to join Company Secretary Course along with my teaching, so had taken admission for CS Executive Programme & started searching the best coaching classes for CS. An entire month had passed, but found only disappointment.
Few of mine well-wishers suggested to take coaching from any branch (also called as Chapter) of ICSI (Institute of Company Secretaries of India), however, they also warned me that this will only give me an overview of subjects. After having some thought process, I made my decision and joined Dombivli branch of ICSI (also called as Dombivli Chapter of ICSI) & started learning with a believe that even if I get 25% knowledge, I will put all my efforts to convert that into 100% later. It was a good experience, however, during the course, I got know from various students the problems which they had faced like they had difficulty to find good ICSI branch or Coaching Classes, Reputed ICSI branch but too far to travel, Expensive Classes, Pursuing CS Article ship or simultaneously studying College or doing Job due to which unable to contribute time for Lectures. At that particular time an IDEA hit to my mind that WHY NOT in future, I would start my own ONLINE EDUCATIONAL COACHING CLASSES with a dynamic team for those CS Aspirants who are facing these kinds of problems."
SO FRIENDS, MY PURPOSE IS TO SHARE
PURE KNOWLEDGE

BY INTRODUCING OUR

OFFICIAL WEBSITE & YOUTUBE CHANEL –

"GB info TIME"
1.

Online Educational Coaching Classes pan India
&
Personal or Private Coaching Classes at GBIT

Especially for

Company Secretary (CS) course

1. CSEET

2. CS Executive Program (CSEP)

CLAT- Law Entrance Exam

11th-12th Commerce

For CS, Law & Commerce Students / Aspirants

2.

Company Secretary (CS) course related important updates from ICSI

For CS Students

3.

ENLIGHTENMENT HUB

For ALL AGE
Just "GRAB it & BLAZE it."